Global outbreak of COVID-19 in 2020, the world begins to experience great changing unseen in a century. Venustech Group and the people of the whole country face the crisis together, unite and cooperate in adversity, embrace changes, and continue to innovate, interpret the great wisdom of network security with excellence
Looking back at 2020, please join us in opening those wonderful moments.
Voice of the Two Sessions, Venustech Said
The CEO of Venustech Group, Members of the CPPCC (Chinese People's Political Consultative Conference), Dr. Wangjia Yan submitted a total of 7 proposals for cybersecurity, environmental protection, and wildlife protection during the 2020 Two Sessions.
"Proposal on Promoting the Security Development of Artificial Intelligence Empowering Industrial Internet"
"Proposal on Promoting the Security Risk Assessment of Intelligent Vehicle Networking"
"Proposal on Paying Attention to Microplastics Pollution and Speeding Up the Amendment of the Marine Environmental Protection Law"
"Proposal on the Prevention and Control of Pollution in Express Packages"
"Proposal on Fasting Wild Animals and Companion Animals and Establishing a Comprehensive and Long-term Animal Epidemic Prevention Legal Mechanism"
"Proposal on Regulating the Management of Biodegradable Plastics"
"Proposal on implementing the idea of ecological civilization and advocating a vegetarian diet one day a week"
Star Product Certified by Authoritative Consulting Agency
According to reports from Gartner, Frost&Sullivan, IDC (International Data Corporation), and CCID (China Center for Information Industry Development) Consulting, Venustech Group has maintained first market share for many years in several product segments and keeps a leading competitive advantage in the industry.
★ International Authoritative Report
Venusense NGFW (Next-Generation Firewall) shortlisted in Gartner Magic Quadrant
Frost & Sullivan report shows that WAF (Web Application Firewall), Industrial Firewall, and Security Operation and Maintenance Gateway products have the largest market share
★ IDC Report
Venustech ranked first hardware product market share of IDPS (Intrusion Detection and Prevention System), UTM (Unified Threat Management), Data Diode, and Operation and Maintenance Security Management
"Innovation" and "Pragmatism" in the Security Operation Center go hand in hand
★ CCID Report
Venustech's IDPS, UTM, Operation and Maintenance Security Audit, Data Security, Database Security Audit and Protection, and Vulnerability Assessment products ranked first in the market
Security Operation Center Empowering Smart City
As the initiator of the new model of "Third-Party Independent Security Operation", Venustech Group's security operation center has illuminated 60+ cities across the China and empowered the security construction of smart cities since 2017.
Jiangxi Provincial Security Operation Center officially landed
Leshan Digital Government Security Operation Center officially unveiled
Panzhihua Network Security Operation Center Landed
Independent Innovation to Climb the Peak
Adhering to the concept of building a first-class national brand of information security, the group takes the information technology innovation as the lead, releases a variety of products, solutions, platforms and other independent research and development brands from 0 to 1, and continues to lead the stable development of the cybersecurity industry.
● The Unique Data Servo Mechanism, Venusense EDR
● Data Security Protection, Database Dynamic Masking
● Origining Unknown Threat Weapon, Full Traffic Analysis and Investigation Solution
● Security Integral Defense, Industrial Information Security Management System Hardware Platform
● Multi-Scenario Simulation Actual Combat, Practice Combat Command Center
● Security Effectiveness Evaluation Tool, Intelligent Security Detection Platform
Strategic Cooperation and Mutual Development
The Group has joined forces with peers to build an independent, interconnected, and intelligent new network security ecosystem, and work hand in hand to achieve mutual benefit and win-win.
Cooperate with Wuhan Municipal Government
Cooperate with Sichuan Provincial Government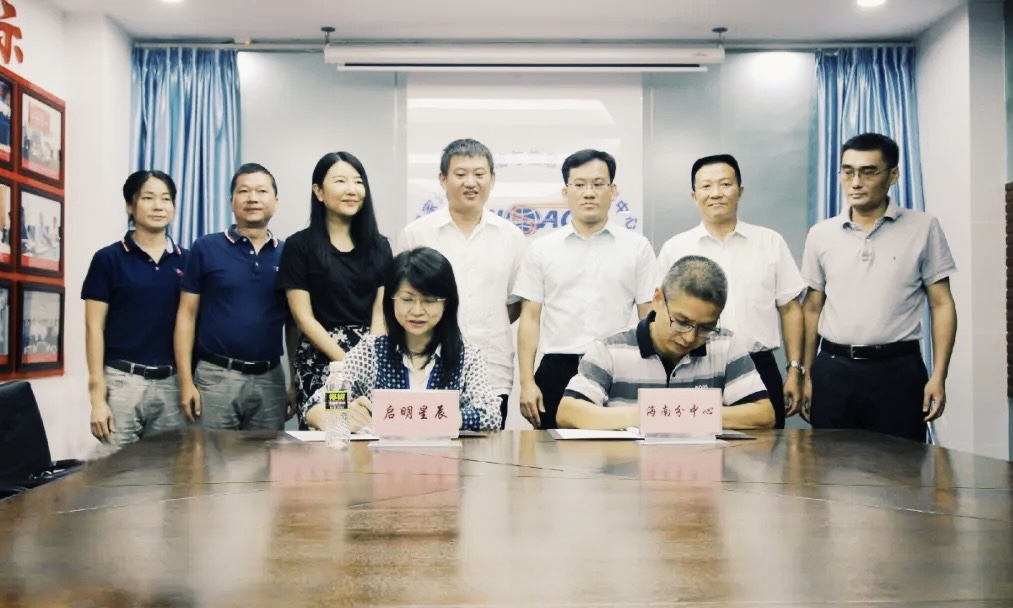 Cooperate with CERT Hainan Branch
Establish a joint laboratory for Intelligent Connected Vehicle Information Security with CAERI (China Automotive Engineering Research Institute), Cuihu Networks and NAGA•IN
Participate in the "China Vehicle Vulnerability Database" project with CICV (China Intelligent and Connected Vehicles)
Cloudtrust and MoBook APP complete a strategic cooperation contract
Sign a university-enterprise cooperation strategic agreement with CIPUC (Criminal Investigation Police University of China)
In-Depth Report to Clarify the Cybersecurity Context
Released the "2019~2020 Cybersecurity Situation Observation Report", which analyzes the network security situation and its movements from the whole year of 2019 to the first half of 2020, predicts the future development of cybersecurity, provide an important reference for strategies and decision in cybersecurity industry.
Rewarded Constantly, Advanced Irresistibly
The group won many awards at the national, provincial, municipal, and industry levels, received recognition and affirmation from the industry and customers. 21 products in 8 categories of the group have completed the certification of compatibility with Huawei TaiShan200 series, providing strong support for the secure and trustable information security system.
Selected as the first deputy leader unit of the Data Security Governance Working Group
Awarded by the Ministry of Industry and Information Technology to be selected as "Industrial Internet Innovation and Development Project 2020" and "TOP 100 Enterprises China Software Revenue"
Awarded the "IoT Ecological Security Alliance" director unit certificate
Selected into the "TOP 100 Enterprises" list of China Information Technology Industry Federation
Won the "Most Growing Listed Company in the Information Technology Industry" award in the 2020 China Listed Company Reputation List
Included in the list of Beijing "Professional, Polished, Specialized and Innovational" Enterprise Service Providers
Beijing "High-Grade, Precision and Advanced" Industry Skills Improvement Online Training Platform
Won the three major awards of CNVD (Chinese National Vulnerability Database) 2020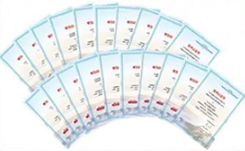 Completion of compatibility certification with Huawei
Event Support, Building a Network Power
Pay attention to the training of network security talents and provide professional technical support for many times in the "Huxiang Cup", "Monguma Cup", Liaoning Province, Qinghai Province, Fujian Province and other important national and provincial cybersecurity events.
The 6th "Huxiang Cup" Cybersecurity Skills Competition
2020 Shanxi Provincial Party and Government Organs Cybersecurity Skills Competition
2020 Cyber Security Promotion Week of Qinghai Province Cyber Security Skills Competition
The 3rd Fujian Province Industrial Control System Information Security Attack and Defense Competition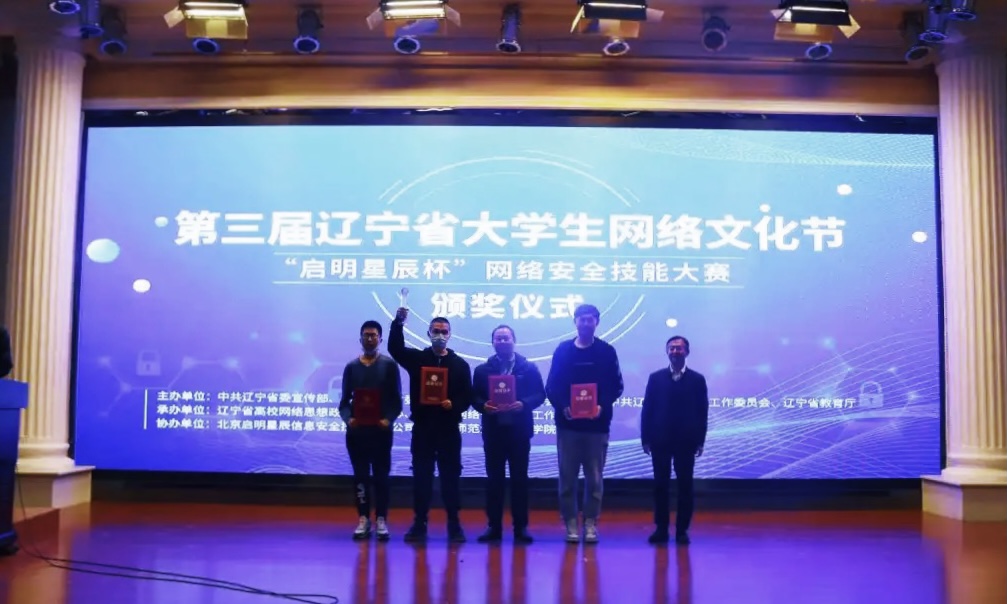 Liaoning Province "Venustech Cup" Cybersecurity Skills Competition
"Monguma Cup" Inner Mongolia Autonomous Region Cybersecurity Competition 2020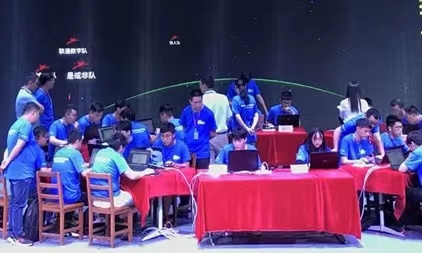 2020 Cyber Security Promotion Week of Xinyang, Henan Province First Cybersecurity Challenge
Social Activities, Venustech is on the way
The Group has been committed to charity holding a high sense of social responsibility, contributing to fighting the pandemic, resuming work, donating funds for schools.
Beijing Venustech Charity Foundation, in response to the call of the state, successfully completed two targeted poverty alleviation projects in Puchakqi Town, Moyu County, Xinjiang, and Zhijin County, Bijie, Guizhou.
Set up a million scholarships in the School of Computer Science Fudan University to promote the integrated development of industry-university-research.
Join Together to Overcome Difficulties
Share responsibility and future to fight against pandemic.
Launched a special donation of 12 million yuan for 2020, used for material donations, special donations, counseling psychology, during the pandemic, and provided free remote office, teaching programs, pandemic-specific big data analysis services, special support services, etc.
Relying on the outstanding contribution during the pandemic prevention and control, the All-China Federation of Industry and Commerce awarded the title of "Advanced Private Enterprise in Anti-Pandemic" and commended it on the spot.
We believe that the pandemic will eventually pass, and spring will come!
The Heavens are in motion ceaselessly, the enlight'ned exert themselves constantly.While the Earth is supportive and natural, only the virtuous can bear the utmost.
Look back to 2020, we are full of honor and fruitful.Look forward to 2021, the group will carry hope and advance with the times, let the light illuminate the cyberspace, continue to write a wonderful chapter of information security leading companies and realize the vision of "Escorting Digital China and Leading Information Security".